Monday Memo – December 4th, 2017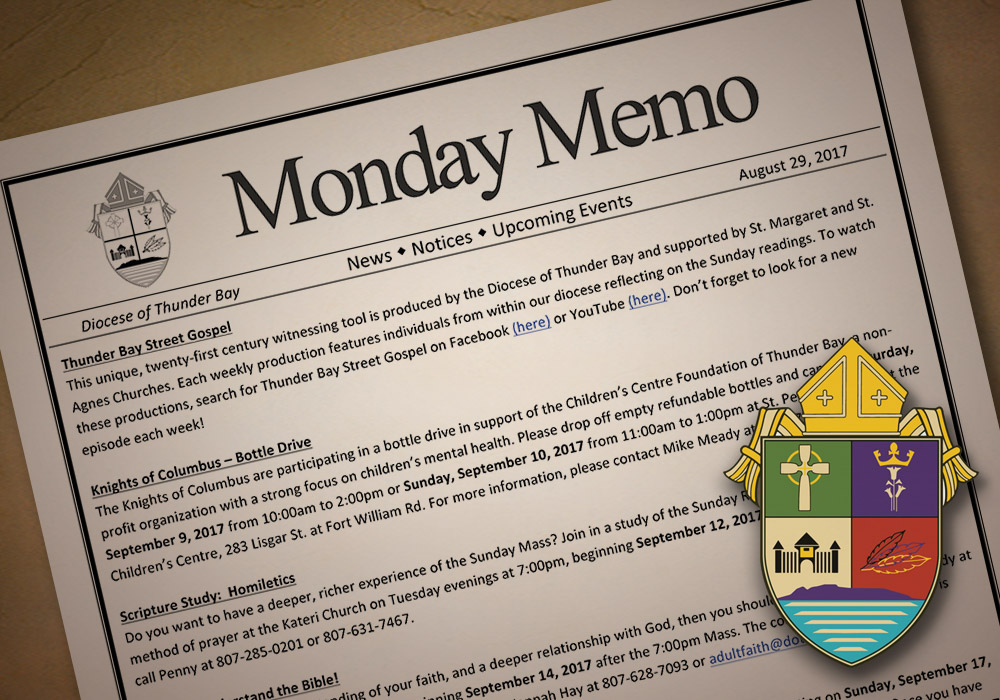 Read about the St. Patricks High School Christmas Concert, The Big Band Concert, and more!

This weeks Monday Memo for December 4th, 2017 includes the following:
Divorce Care
Stocking Stuffers!
Scripture Study: Homiletics
Prepare the way of the Lord
St. Patrick's High School Concert
Big Band Concert: In the Christmas Mood II
Holiday Open House: Catholic Family Development Centre
2017 Advent Penitential Services
Rosie's Lunch Buffet: Christmas Lunch
The Monday Memo Publication
The Monday Memo is published every Monday from September through June. If you would like to receive it in your inbox every week, please send a request by email to chancery@dotb.ca.
If you have an announcement that you would like to have published in the Memo, please send it to chancery@dotb.ca for consideration in the next Memo. The deadline for announcements is Friday at noon for the following Monday Memo.