Monday Memo – January 15th, 2018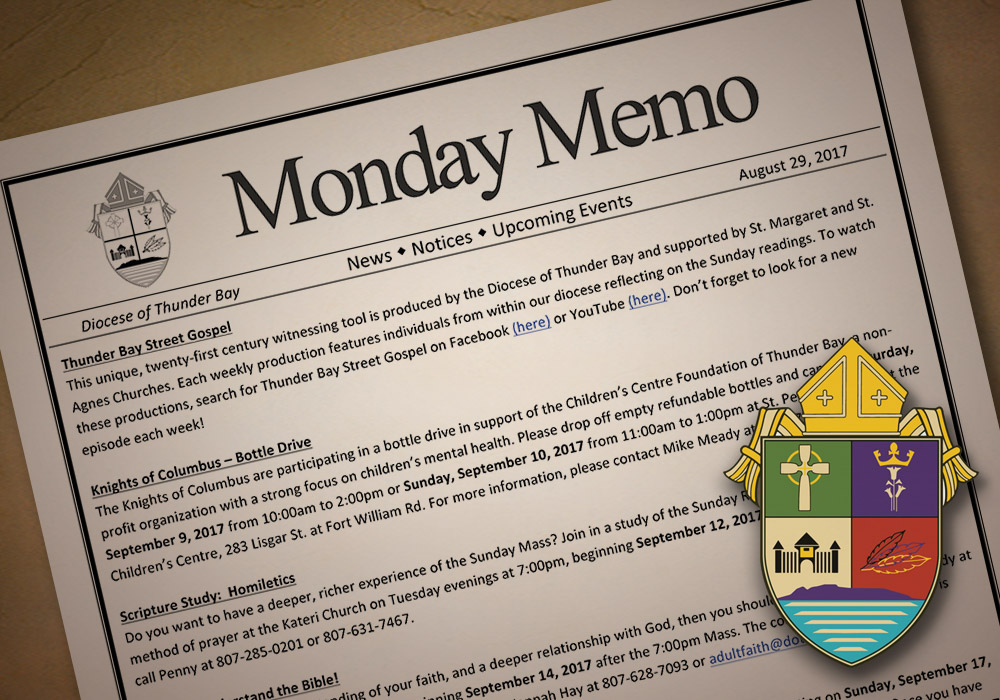 Read about the Chili Cook-off, St. Kateri Prayer Weekend, and more!

This weeks Monday Memo for January 15th, 2018 includes the following:
Feast of St. Agnes Chili Cook-off
St. Kateri Prayer Weekend: Truth and Reconciliation
Pickerel Dinner
TEC Diocesan Youth Program
Introduction to St. John Paul II's Theology of the Body
Women's Cursillo
Shrove Tuesday Pancake Supper
Save the Date…The New Evangelization Summit
The Monday Memo Publication
The Monday Memo is published every Monday from September through June. If you would like to receive it in your inbox every week, please send a request by email to chancery@dotb.ca.
If you have an announcement that you would like to have published in the Memo, please send it to chancery@dotb.ca for consideration in the next Memo. The deadline for announcements is Friday at noon for the following Monday Memo.