Monday Memo – January 7th, 2019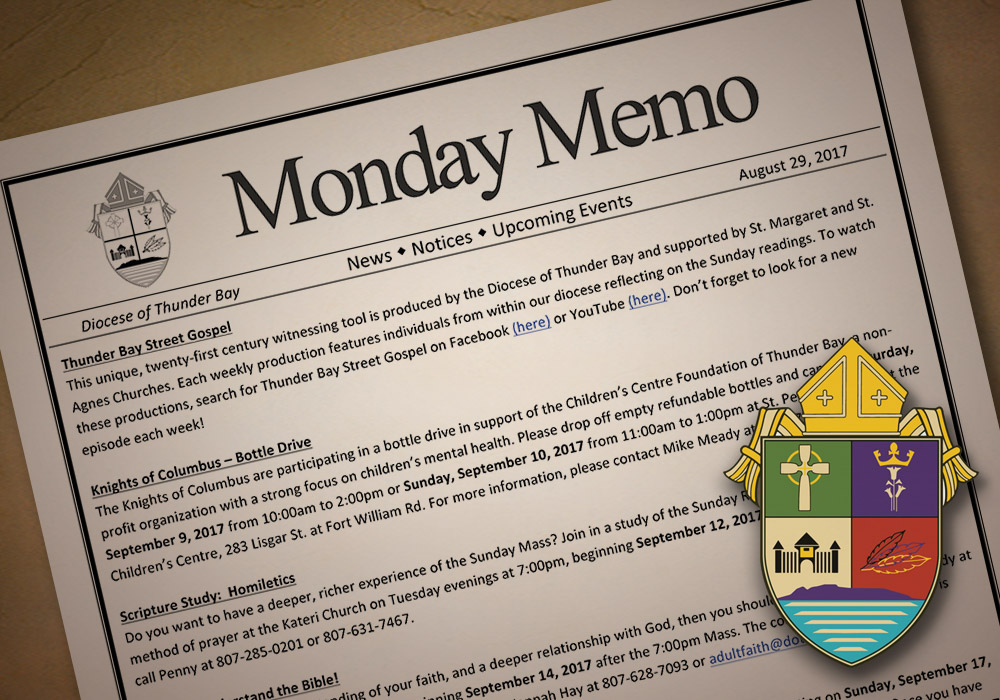 In this weeks Monday Memo, read about the Saturday Hours at the Catholic Pastoral Centre and more!

This weeks Monday Memo for January 7th, 2019 includes the following:
Saturday Hours at the Catholic Pastoral Centre
Soup & Bun
Pickeral Fish Dinner
Takeout Supper – Spaghetti and Meatballs
St. Patrick Cathedral Parish Grief Support Group
Spaghetti Supper
Confirmation Preparation
Diocesan Workshop for Music Ministry & Environment Teams
The Monday Memo Publication
The Monday Memo is published every Monday from September through June. If you would like to receive it in your inbox every week, please send a request by email to chancery@dotb.ca.
If you have an announcement that you would like to have published in the Memo, please send it to chancery@dotb.ca for consideration in the next Memo. The deadline for announcements is Friday at noon for the following Monday Memo.