Monday Memo – June 4th, 2018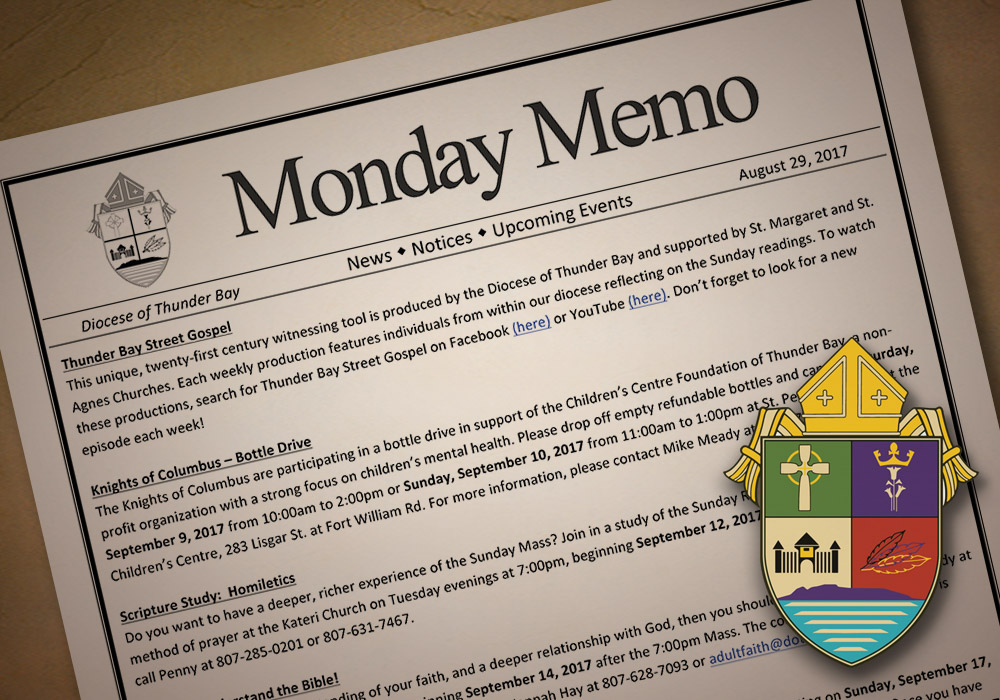 Read about Scripture Study Homiletics, Soccer: Parish Priests vs Youth! and more.

This weeks Monday Memo for June 4th, 2018 includes the following:
Looking for a summer job that will keep you fit?
Rosie's Lunch Buffet
Scripture Study: Homiletics
Soccer: Parish Priests vs. Youth!
St. Andrew's Pickeral Dinner
Salt & Light Discovery Camp 2018: Transform Chaos into Beauty
St. Andrew Church First Friday
Three Young Days ~ Summer Camp 2018
The Monday Memo Publication
The Monday Memo is published every Monday from September through June. If you would like to receive it in your inbox every week, please send a request by email to chancery@dotb.ca.
If you have an announcement that you would like to have published in the Memo, please send it to chancery@dotb.ca for consideration in the next Memo. The deadline for announcements is Friday at noon for the following Monday Memo.