Monday Memo – May 7th, 2018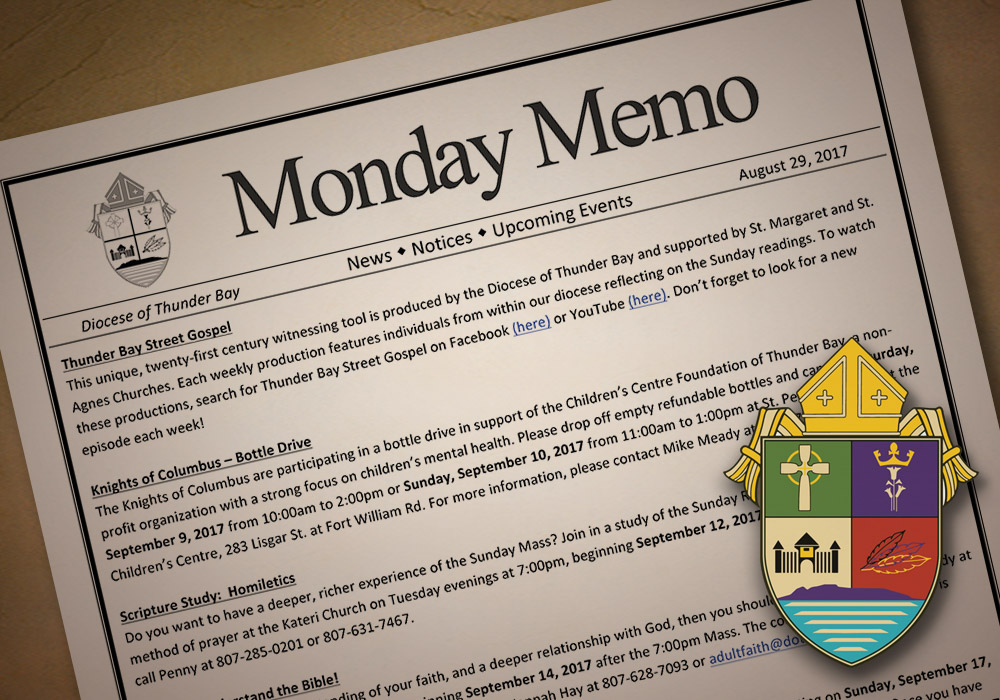 Read about Exploring Your Faith, Prayers for the Unborn, and more.

This weeks Monday Memo for May 7th, 2018 includes the following:
Exploring Your Faith
Needed at Catholic Action Centre
Church Ushers Confrontation Workshop
Time for Spring Cleaning!
Mother's Day Breakfast Buffet
Prayers for the Unborn
St. Ignatius High School: 50th Anniversary
Girls Retreat: You're Designed to Shine
St. Andrew's Pickeral Dinner
Also coming soon to the Adult Faith Library….
Gaudete et Exsultate (Rejoice and Be Glad) Apostolic Exhortation and the associated Group Reading Guide
The Monday Memo Publication
The Monday Memo is published every Monday from September through June. If you would like to receive it in your inbox every week, please send a request by email to chancery@dotb.ca.
If you have an announcement that you would like to have published in the Memo, please send it to chancery@dotb.ca for consideration in the next Memo. The deadline for announcements is Friday at noon for the following Monday Memo.