Monday Memo – November 27th, 2017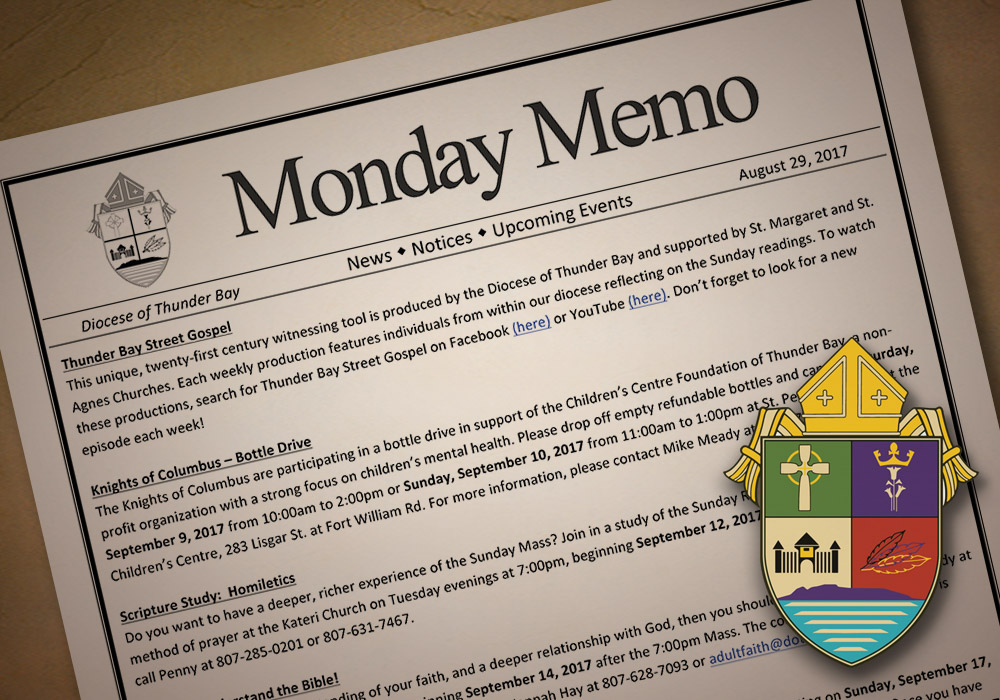 Read about the Advent Prelude to Christmas, the Christmas Bazaar and Bake Sale, and the Ecumenical Prayer Service and more.

This weeks Monday Memo for November 27th, 2017 includes the following:
Needed: Votive Holders
Exploring You Faith
Advent Prelude to Christmas
CWL Clothing Drive
Feast of St. Andrew's Brunch
Christmas Bazaar & Bake Sale
Takeout & Sit-Down Supper – Spaghetti and Meatballs
Ecumenical Prayer Service
Prepare the Way of the Lord
Need to Plan a Staff Christmas Party?
The Monday Memo Publication
The Monday Memo is published every Monday from September through June. If you would like to receive it in your inbox every week, please send a request by email to chancery@dotb.ca.
If you have an announcement that you would like to have published in the Memo, please send it to chancery@dotb.ca for consideration in the next Memo. The deadline for announcements is Friday at noon for the following Monday Memo.