Monday Memo – October 2nd, 2017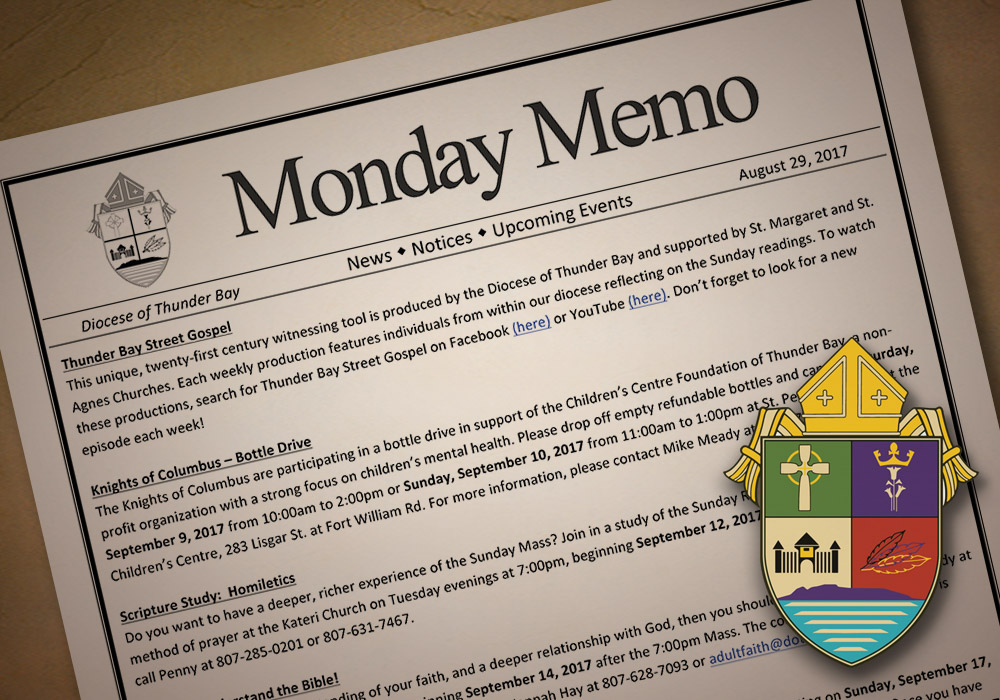 Read more about the Theology of the Body Course, Msgr. Stilla's Bible Series, and more!
This weeks Monday Memo for October 2nd, 2017 includes the following:
Falling Cleaning, Anyone?
Theology of the Body: 2 courses!
First Friday Vigil
Msgr. Stilla's Bible Series
Celebrating Our Lady of Fatima
Oktoberfest!
St. Margaret's Annual Harvest Bazaar
6th Annual Octoberfest
St. Andrew's Annual Harvest Dinner
The Monday Memo Publication
The Monday Memo is published every Monday from September through June. If you would like to receive it in your inbox every week, please send a request by email to chancery@dotb.ca.
If you have an announcement that you would like to have published in the Memo, please send it to chancery@dotb.ca for consideration in the next Memo. The deadline for announcements is Friday at noon for the following Monday Memo.